What is the best way to do a criminal record check online that's open to the public and free?"
Google this and the Internet will provide access to thousands of websites offering you free access to what they claim are "legitimate" databases…which are mostly background checks with a monthly subscription.
But you just want YOUR record…
PS: If you want the BEST bang for your buck, scroll to the bottom to uncover our powerful toolbox.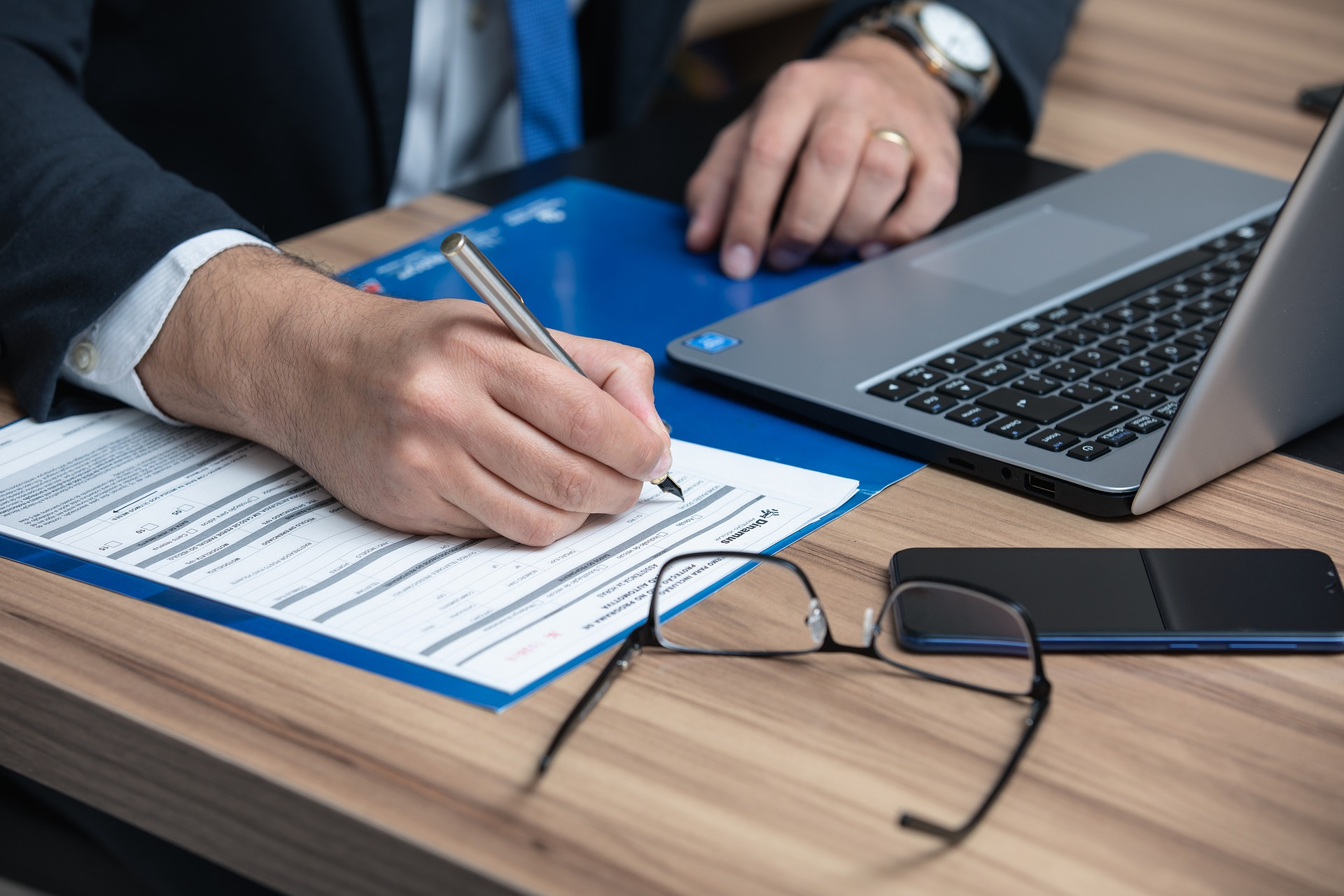 Why you REALLY need Your Records
Of course, there are many reasons why someone might want to know what appears on their own criminal record. The most common reason is because they're applying for a job or have been convicted of a crime and need to know if it will impact their ability to get a job or housing.
If it was up to you, it would be much better to not wait for your new employer to find out what's out there through a background check company you have never heard of.
Wouldn't it be great if you could uncover what's floating around first so that you can be in the best position to clear your record BEFORE your past mistakes ruin your chances?
Where you will need to start
The first step is finding out what type of criminal records exist in your state. Some states have different levels of records that can be accessed by the public. Some states release arrest records only and others give you all types of criminal records including convictions and pending charges.
Using a Criminal Record and Public Record Data Search Website
There are many criminal record databases available online. Social media is not one of them.
Your best tools will be: (1) databases that are maintained by government agencies or (2) maintained by reputable organizations, and (3) using multiple search engines to find as many results as possible.
This article will guide you on the most practical way to finding your criminal records without having to pay for a product (or results) that may not only be inaccurate, but completely false!
Keep reading to get a great breakdown of how this is done and whether it is worth your time.
But First: Do Free Background Check Services Actually Exist?
Sort of.
Hate to break it to you this early, but you have to remember something about the Internet. Who in their right minds would invest thousands of dollars to create a website that provides free information to the public for nothing in return?
Some may benefit from the web traffic (in terms of ads and other affiliate marketing). But if a website is offering criminal records of real people and maintaining very sophisticated online portals to do this–you bet there will be some price at the end of your exploration.
Then again, we have government and other semi-government sites (more on these later). If these website function as a more public service to satisfy open data or open government needs, why not just rely on these?
Because someone has to maintain these site and that doesn't come free for everyone. Some of the largest courthouse websites offer their services where it will cost you just to take a peak into their records without even retrieving the records after it was found.
Even though it's possible to conduct a free background check, there are some major pitfalls to using the free stuff out there.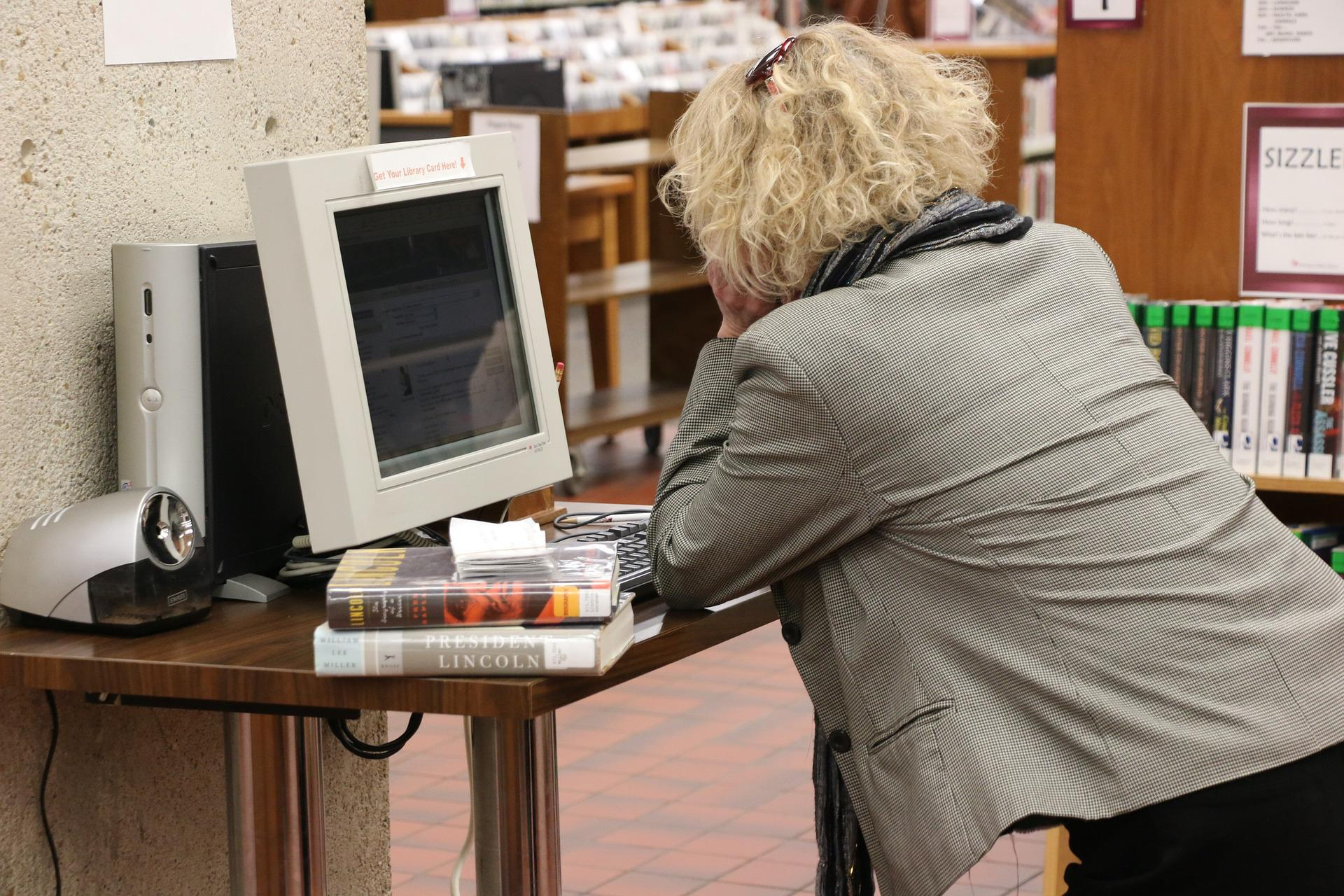 The Pitfalls of Using Free Background Check Services and Why are they Bad
Some of the lesser known pitfalls of using free background check services include the following:
1. The information may not be accurate: This is one of the main problems with free services. The data may not be accurate or up-to-date.
There is a problem for companies that process millions and millions of consumer data profiles. You would be shocked if you learned how many people are harmed by being wrongly identified in an employment background check with someone else that shared their exact name and date of birth but had an extensive criminal history.
2. The features may be limited: Free services may not offer all of the features that paid services offer.
So you found what you think you were looking for: Arrest records from your past? Or that criminal case that happened on that court many years ago but forgot the department? Well the site says your search was free. But to buy the information related to the criminal case, you have to pay up.
3. The service may be slow: Free services may be slower than paid services.
Government websites and other public records providers may require all sorts of personal identifying information (PII) with verification before they provide you anything as private as an arrest or criminal records from your past. Paying will give it up as soon as you run your credit card.
This doesn't necessarily mean accuracy is guaranteed by the way. Sometimes taking time to wait to make sure the right records are being accessed and processed may be worthwhile.
4. The service may be unreliable: Free services may be less reliable than paid services.
You get what you paid for? Sometimes this is true. But free may also mean that the information is incomplete or doesn't have the right identifying features you need to do something with that information–like "news" on social media.
How to to Search for Public records Without the Internet
If you're interested in finding out your criminal record without accessing online databases on the Internet, there are a few steps you can take.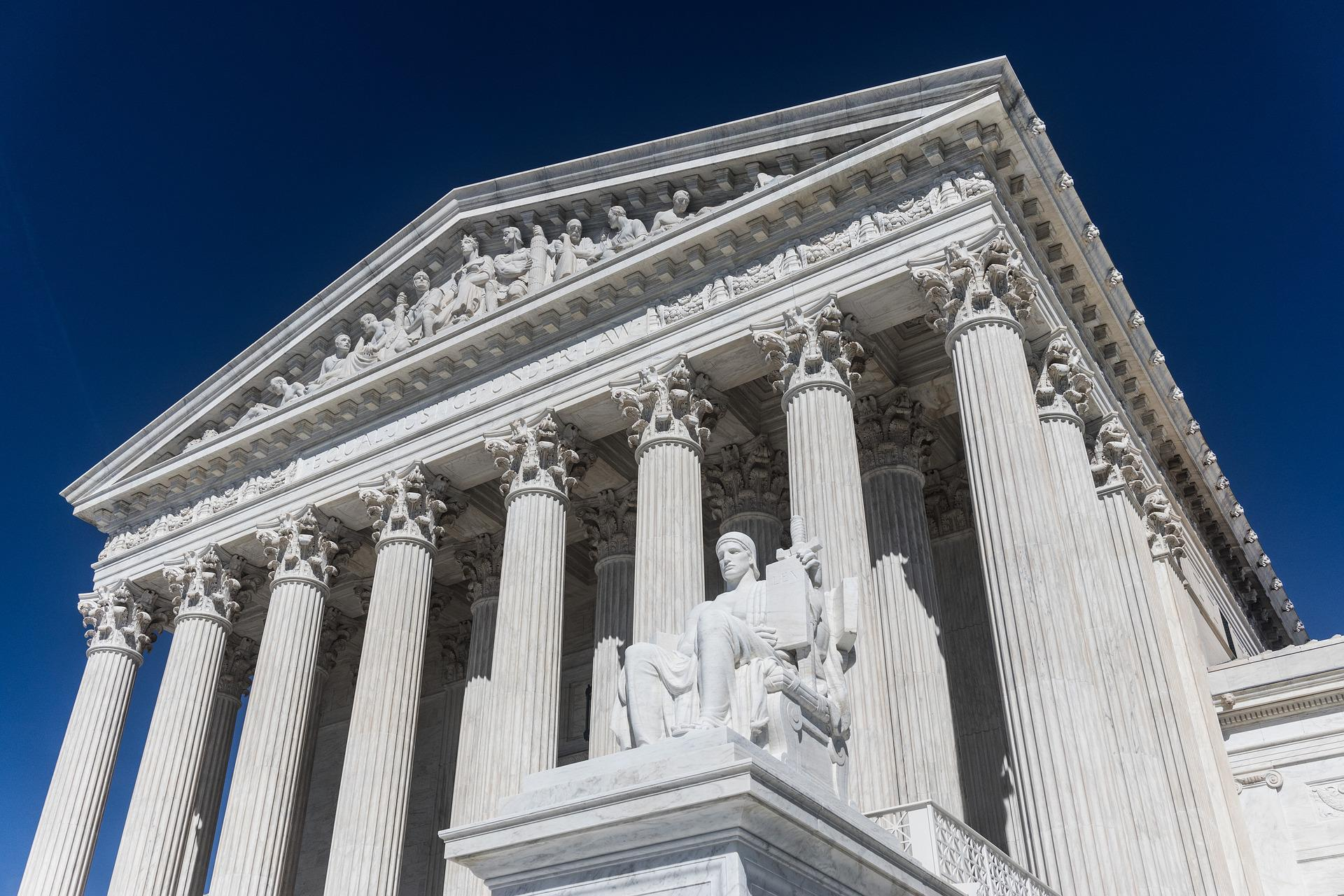 Going to the Courthouse
First, it's all in the location. Try using a criminal records search in a courthouse. You can usually find these in the clerk and public access departments and they'll allow you to search for criminal records by name, date of birth, or other identifying features. Thus, if you want to try to find your criminal record on your own, you can check with your local court house or the courthouse that processed your case. You can try to contact the court clerk by stopping by the information booth or visitor center. By the way, beware the copying fees.
All courthouses will have court records of the cases that were handled within those walls and judges, and you should be able to find your own record if it exists. However, this option can be time-consuming, and you may not be able to find everything you're looking for. Getting some people on the phone can also be difficult and very hard to contact the custodians of older records. And don't forget the copying fees.
Also, keep in mind that not all courthouses are created equal, and you may not be able to find all the court records you're looking for.
Private Detectives
If you're not having any luck with a such systems, or you just cannot afford to take the time off to do this, you might want to consider hiring a private detective.
Private detective services can be expensive, but they may be able to help you find the records you're looking for.
How to Perform Public Records Searches
So you've decided to use the Internet and don't feel like walking into courthouses, now begins your journey into public records.
A public records search is a search for information about an individual or company. For purposes of this article, however, we intend to focus on the individual.
A public records search can be done by searching the internet (obviously), which is the most popular way to do it. Keep in mind that were the online search may fail, there are always other ways to do a public records search such as searching through a county clerk's office or local law enforcement agency.
This would of course require you to physically enter into a courthouse or police agency to make an in-person request. But that's not why you're reading this.
If you are doing a public records search for what should actually be public information, then you will be doing this through (i) a government website or a (ii) company that provides access to public information (which are often background check company websites).
Let's start with government websites.
Government Websites
How do you know if you are using a government website?
There are a few ways to determine if a website is a government website. One way is to look at the URL of the website. Government websites typically have ".gov" at the end of the URL. Another way to determine if a website is a government website is to look for a government seal or emblem on the website.
Once you've navigated your way to a government website, you need to make sure it will be a good source of the information your are looking for.
From criminal records like arrests and detentions, you will need to find the police or sheriffs department responsible for specific arrest incidences. For criminal records such as charges and convictions, you will be looking for official charges stored in court dockets.
Government Arrest Records
Court websites will not store arrest records because arrest information is typically stored with law enforcement agencies. Therefore, you will need to search for the specific information within those records to locate the time and charge you were cited or arrested for.
Agencies hold arrest records for a limited time only (no matter what Information Act governs).
Criminal Records and Court Websites
Many courts offer online portals to access, search, and navigate through county criminal record information.
Most states will allow you to contact their service page to search court records in person and online as well as to request documents related to your case(s). An online request will often need registration so that they may keep track of the person that is conducting the searches. A report can often be generated for official or personal use.
To contact the person or system that offers that service, you may find these portals through most county websites. Some documents can be downloaded for free while others will have a designated page to purchase the records. Most cases will depend on the location of the county court records.
Keep in mind, that to get accurate records, you must provide specific information to get it. Property records and phone numbers will not be in the detailed report. Also, an ongoing investigation will not be accessible.
What are the ways you can search court websites to find your own records?
Keep in mind that not all court websites will have searchable databases through their online portals. Some courthouses are simply too small to offer these kinds of services. So if your record exists in one of these courts, you may have no choice but to walk inside and make personal search or request.
For those with criminal records in courthouses that DO offer searchable databases, a basic inquiry using your true full name, Date of Birth (DOB), case number, or the attorney who represented you could render the results you were looking for.
Wait, but is it Free???
Sometimes. In large counties with millions of records, you may have to purchase "search credits" in order to type in your own name before you get any results. In other counties, the search is free. It largely depends in the way the information provided requires you to pay sooner or later.
However, even though the search was free, you may have to pay for the actual details of the results. These reports come in many forms. You can purchase a single report that covers your entire case history (sometimes called a Case Summary or Probation Report). Other courts may offer a full criminal history of all the information in the county level which includes even traffic offenses. Obtaining these reports will often carry official clerk insignia and could be used for other legitimate purposes down the road.
What you get for "free" will always depend
So paying for the report is obviously not free. But the information you sought may have been all you needed.
Sometimes getting the first step through the free searchable database is the most important step. This is because getting any information from your record was the hardest part–and now you have specific information like a case number that you needed to go further in your journey. The websites you use will differ on the information provided and what is given.
Example of 100% Free: Sex offender search databases
Another good example of the above is sex offender registry sites. First, it's a government website no matter what state you search. Second, the location data and/or the name search features are pretty much all the user needs. Finally, the information is incredibly accurate since the portals are designed to match the actual sex offender registry of that state. The names of sex offenders will be listed, as well the sex offenders addresses in accordance with the registry laws*.
*Since this is the part of the article that begins to talk about laws, it should be noted that the opinions expressed in this article do not constitute legal advice or create any attorney/client relationship.
So when you compare a court records website from the county to a free sex offender registry, you will always have a tradeoff because the two online services provide access for different functions.
Most importantly, however, the identity of your case number is what some people pay for when they use background check company websites.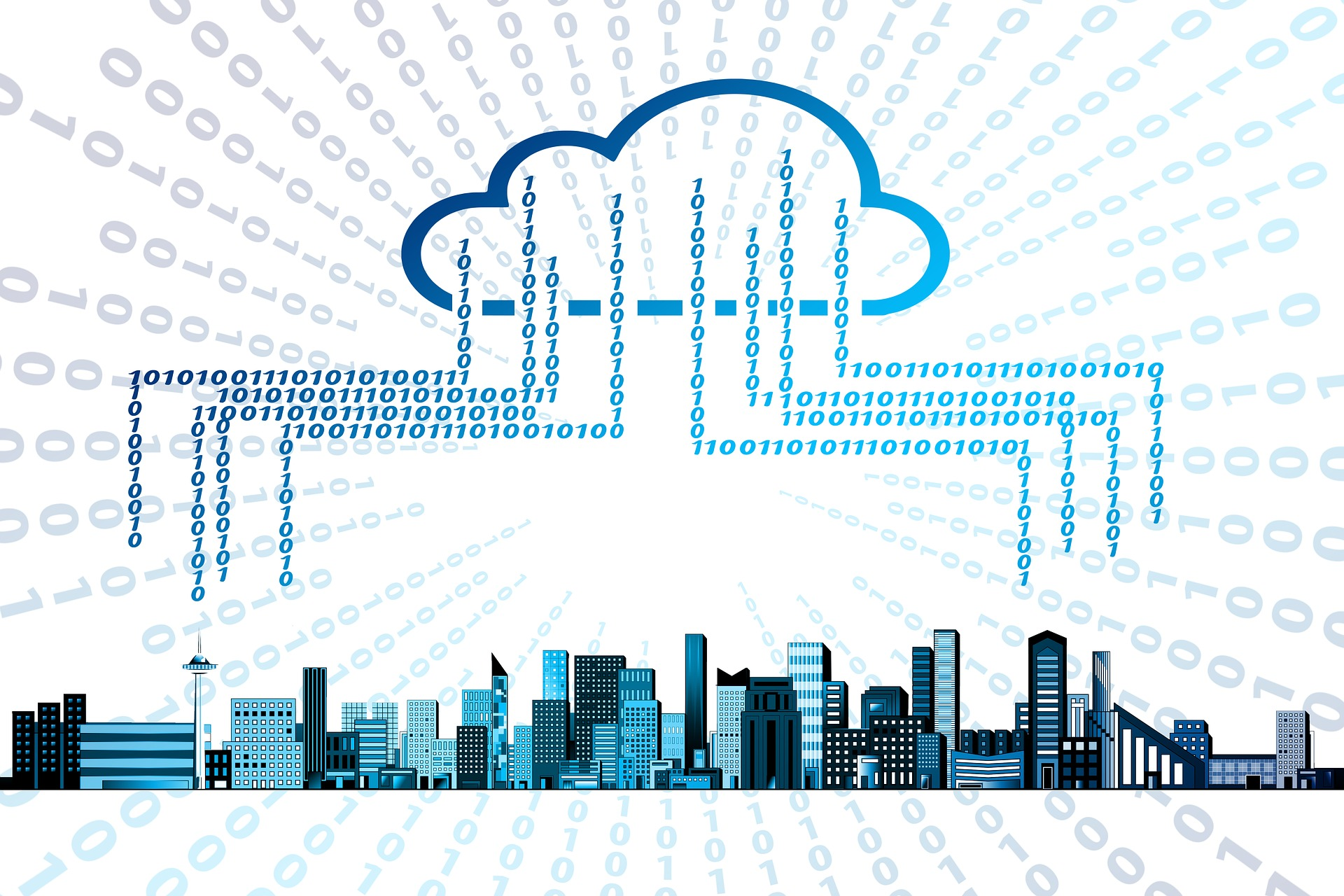 Background Check Companies and Free Public Records
Go ahead and search online for 'Background Check Service' and 'Free Public Records' and let me know how that goes for you.
Tons of results, right? None of them free, right? That's because on the Internet, we are all fighting to be on page one. And since you're interested in getting stuff for free, there will be hundreds of smart bloggers giving you what you didn't want.
The quickest way to distinguish between the websites that will be helpful and those that will waste a lot of your time is to determine if the site is a background check service or a people search engine.
People Search Engines and Services
People search engines will have data from hundreds of sources but will not be primarily focused on providing public records. When choosing to search these records, the information provided from them will differ greatly–especially with arrest records.
One can be found from all sorts of data sources (address and utility listings). However, an arrest record is not only specific to a small number of governmental agencies, but also subject to privacy laws if not handled correctly.
So let's dive into background checks.
Background Check Services [How they REALLY work]
Many people believe there is one mega database created by the US federal government that stores all criminal records for every person in the country and accessed only by the top background check service.
Wrong.
There are only a few ways that background check agencies are able to provide public criminal history reports without maintaining their own databases.
One way is by partnering with companies that do maintain such databases. Another way is by searching public records AFTER they are hired to conduct a background check for employment or housing.
And finally, some background check companies may actually have their own criminal history databases that they use to generate reports–but they are hidden from view to avoid abuse, maintain privacy, and vendors and professional associations.
So the bottom line is that a background check company (including even the best background check service) will rely on outside sources for finding criminal records.
What's more surprising to most people is this: For the over 3,000 background check services in the country (many sites online), most do not have their own private criminal record database.
Whichever background check company is used, however, they must be compliant with the privacy laws that come from the FCRA.
The Fair Credit Reporting Act (FCRA)
Background check law is a very confusing and complex area in the US justice system. The federal laws governing what public records can be managed by companies and what public records can be offered for sale are largely governed by the fair credit reporting act (often referred to as the "FCRA"). This code (as well as other federal laws) apply to entities that fall under the definition of: consumer reporting agency.
But the FCRA does not only govern credit reports as the title may suggest. Public records that cover arrest records, criminal information (criminal charges, convictions, expungements), and other types of public information are also under the umbrella of the FCRA.
In California, the laws go beyond the FCRA and may even provide additional protections. This applies to what constitutes a consumer reporting agency as well as other corporations that operate outside of traditional law enforcement agencies. One law in particular is CIPA.
California Information Privacy Act (CIPA)
California law mirrors the Fair credit reporting act when it comes to background checks on potential employees. The information act provides that when employers pull reports about your criminal history, they need your permission. Also, if the report is done in-house, that you have have the option of viewing the report as well as obtaining a copy of it.
Therefore, make sure they get your permission to run background checks on you in the first place. Potential employees have numerous privacy rights.
Searching Other Data for Criminal Information
Other data that reflects criminal information may be accessible through non-traditional avenues. Among these research methods is dating site features as well as US Search platforms.
Dating Sites and Background Checks

Many couples today have met online. More important than vital records, most want to know if someone they are interested in dating has a criminal past.
To solve this curiosity, several dating sites offer background check features through their platforms under different names such as Public Record checks or even just "background check".
State laws govern how dating sites can do this. Most states allow this activity if it complies with state department and state laws. In most cases, the public welcomes this kind of protection.
It is unclear whether dating sites will run background checks for you as a consumer rather than for the other person you are interested in dating. If you met online and wish to contact the service for a report and wish to access the documents they may have used for the background check, you will wan to locate the page on their website that addresses how your data is collected or used by the service.
Nobody is excited about monthly subscription offers. But some companies offer unlimited number of searches using large consumer records for the everyday person who wishes to sign up. Pay attention to these claims on their social media accounts.
Services similar to background checks are often offered by websites like US Search and instant checkmate. The law is very clear on using these services for employment purposes and you may need to read the fine print. Just know that instant checkmate and similar services disclaim any liability for accuracy.
What's BETTER than a Free Background Check?
If you get what you pay for, then what's a good price for something that's valuable to you?
The RecordFixer team has some pretty powerful tools to help people flex their privacy. Clearing criminal records from background checks is our main mission. We also have access to hidden databases to check if our own clients appear on criminal records data warehouses.
We want our customers to get in front of their worries and beat the background check company to the punch.
Before your new employer starts looking at your social media accounts, clear your record!